While researching for a portable speaker for my iPod on Groupon, I stumbled across a really good collection of iPods, accessories, speakers, and chargers. There are a ton of great deals to be found and here are 5 that really jumped out to me as good deals worth buying.
Apple iPod Touch 8GB - 64GB $119.99-$299.99
Check this out - with this deal, you can purchase 3rd -5th generation NEW iPods for significantly less than current retails. Granted, with some hunting, you could also find refurbished models for half the cost ... but twice the risk.
Apple iPod Touch; 8GB–64GB and 2nd–5th Generation Models from $119.99–$299.99
$39.99 for Gator Sound Waterproof Shower Speaker
The Gator has received 4/5 rating, which is pretty good for this type of product. Users report that it is easy to set up and has great clear sound.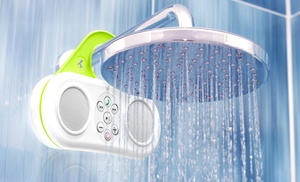 Gator Sound Waterproof Bluetooth Shower Speaker/Speakerphone
$12.99 for Portable Battery with a Carabiner
Personally I think that these Battery packs are kind of cute. There are several colors that you can select from and it fits on your key chain.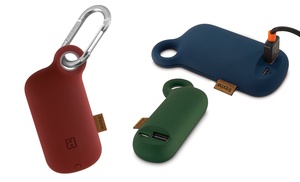 iHome Power Clip 2,600mAh or 5,200 mAh Portable Battery with Carabiner
$149.99 for iPod/ iPhone Dock with Internet Radio
You might be wondering why I included the Revo dock in my list since it is a higher price point. Here is why - in addition to playing any downloaded content and your i- whatever, you can stream 11,000+ internet radio stations. Check out the full specs on the link below.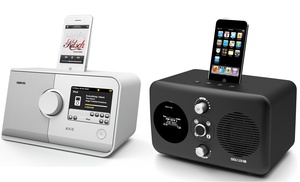 Revo Internet/FM Radio Player and iPod/iPhone Dock
$6.98 for Cute iPhone Case
GMYLE 2 in 1 Case - PU Leather Detachable Hard Back & Wallet Case Cover For iPod touch 5th Generation